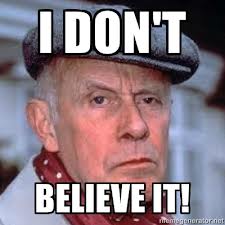 I will be contacting the Chief Executive's Office of NAViGO this morning to request that her staff do not darken our door until after our scheduled meeting on Monday.
Two Support Workers arrived, unannounced, at our house  yesterday evening to conduct the MMSE Memory Test on Maureen.  Fortunately, she was asleep and common sense prevailed.  Perhaps I should have told them that she had already graduated to the ACE 111 Memory Test last year  when the Memory Service determined that further testing was pointless because of their diagnosis of 'dementia: predominantly vascular'.
A Specialist Doctor told me in July that Maureen's condition is now classed as moderate to severe dementia.  There is a distinct risk that further testing will unsettle her as she will see it as  another step on the road to locking her up in a Care Home and throwing away the key.  I hope common sense prevails this morning: this is far from person-centred care!
The  approach to dementia has major shortcomings which we have to endure day after day:
The services for dementia are rooted in mental health.
 The experiences of those who care for Maureen on a daily basis are consistently overlooked or ignored.
Professional staff consider what is happening here from the wrong perspective: dementia is not caused by an affective disorder of the mind it arises from a damaged or dying brain.
The professional approach to what is going on here will continue to be UNBELIEVABLE while the current setup remains.
Maureen has woken this morning wondering why we are in a foreign country.  This was a familiar question in the days following stroke at the beginning of 2014.  I will seek an appointment with her GP this morning to discuss her presentation.  She is fortunate that there is someone who knows her well, treats her with respect, and will listen to what she has to say with an open mind.