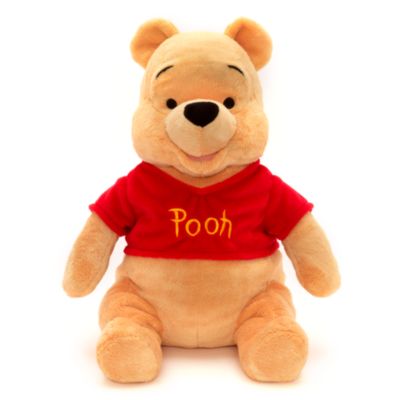 I remember when Maureen and I first met, working together at a Community College in Coventry, she would often tell me to 'lighten up'.  I think she had a point as she joined a common theme amongst my friends: I took myself too seriously.  So my way of coping this morning is to lighten up as Winnie the Pooh takes centre stage and I depart from Monday's normal format.
I found Maureen in the marital bedroom at 6 am tidying up and saying that 'all of her clothes stink'.  This is not a new departure it is something that arose several years ago and we have labelled 'chemical and fragrance intolerance': a recognised condition in the USA's compensation culture.  Maureen's intolerance has had a significant impact on our lives and we seek to make our house fragrance free: if a carer turns up smelling of perfume Maureen is likely to feel unwell.
I have to admit I got it wrong this morning: big time.  I was hoping to find the fun loving Pink Panther instead I found Winnie the Pooh and I forgot Maureen has dementia.  My 'memory issues' this morning were associated with trying to use logic and rational thought to resolve the situation: I was wasting my time.  I got it so wrong that Maureen has now gone back to bed irritated by my suggestions about her involvement in freshening up her clothes.
It has not been easy to settle down after my short break.  As I socialised at the Buddhist Centre I found the presentation of a young man fascinating.  This highly intelligent 25 year old was logic and rational thought personified:  although he challenged this assertion.  I really enjoyed his company particularly his ability to correct my discourse when my arguments were open to question.  He may also have been attractive because dementia has robbed Maureen of the ability to use logic and rational thought.
I'm hoping that I can cajole Winnie the Pooh out of bed later as The Pink Panther is far more fun.  All I have to do is remember one simple fact: it's the dementia stupid!