I am breaking my new rule and blogging again today  because I need vent.   Once again my plans to see my mum and other family members have been frustrated.   I have just called off tomorrow's trip  because Maureen would have been looked after by a carer she had never met before.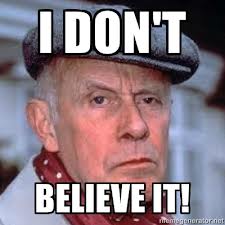 It isn't rocket science to understand that routine, and continuity, are very important when someone has dementia.  So imagine the scene tomorrow when I leave the house shortly before 7 am to return by   9.30 pm.  At 10 am a total stranger arrives in the house.  Maureen may already be distressed that her 'tea boy' has not delivered at 8 am: perhaps she has been wandering around for a couple of hours looking for him.  Chloe one of our regulars had mentioned that she would be popping in, and now a new face 30 years older is in the house.
The stranger would have stayed until 1 pm unless Maureen had given her early release.  Then she was due to return at  3 pm for 6 hours.  Imagine having to spend a total of 9 hours with someone you had never met before.  Why would you want to do it?  Imagine how difficult it would be if you had dementia.
A short while ago I phoned up the Agency and expressed my concern.  I asserted that the arrangments were bad practise and totally unsuitable for someone who has dementia.  The person at the other end of the phone totally agreed with me and apologised.  As Victor Meldrew would say: 'I don't believe it' !  How on earth can this happen when a Care Agency know the requirements of its clients?